Meet the GM6 Lynx Semi-Auto .50 BMG Bullpup. This insane .50 BMG Bullpup is built in Canada, costs damn near $15,000 and there is about a two month wait time to get one when you order it. If I was rich, I'd buy it. The GM6 'Lynx' is a semi-automatic anti-material rifle. The rifle was designed to be compact, lightweight, accurate, portable and easily deployable for immediate use. Most rifles chambered in .50 BMG are heavy, long, bulky, and are of a slowly operated bolt action. Many not even magazine fed.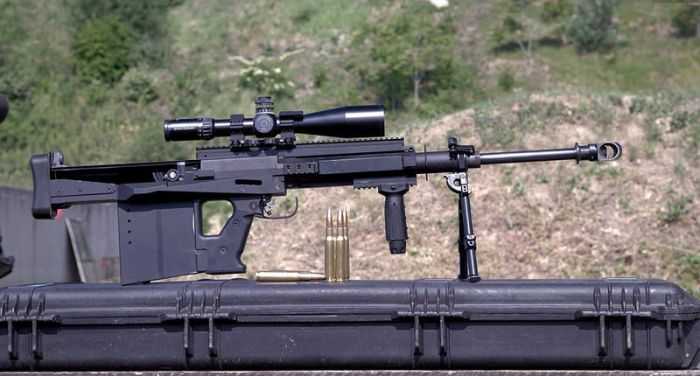 Due to the bullpup configuration, most of the weight is re-distributed to the rear of the rifle allowing for the possibility of off hand firing. This is near impossible with most other .50 BMG rifles. Thanks to the unique barrel recoil technology, the rifle's recoil is less than the other rifles in the same category. This design also allows the rifle to be transported at a length of only 915 mm. It operates with standard .50 BMG rounds. Assembled with match grade Lothar Walther barrels, capable of sub-MOA accuracy with match ammunition.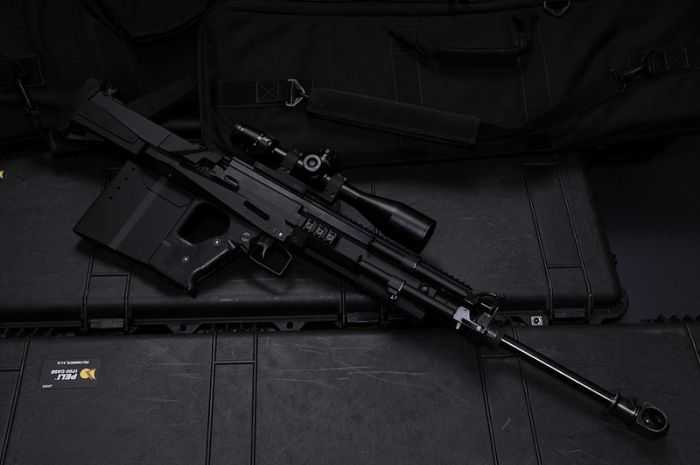 The GM6M version features additional and significant recoil reduction through modifications to the internal mechanism (the external appearance remains unchanged). This model is usually 1000 Euros more expensive, but is temporarily being offered to us at the same price of the regular GM6.
Comes with spare magazine, pair of 34mm 50 BMG scope rings, spare barrel spring, bi-pod, cleaning kit, Pelican style hard case and manual.
*Special Order Item*Rifles are made to order. 2 month delivery on average. 35% deposit required.
Unfortunately due to the value of this item, payment has to be made through means other than credit card. Credit card orders will be reversed.
Payment/layaway plan available.
Options:
-735mm or 910mm barrel length
-Custom/alternate finish ~ $500
-Spare Magazine ~$375
-Spare/Replacement Barrel ~$1650
Features:•Durable mil-spec design and construction
•Unique barrel recoil technology dissipates most recoil energy
•Semi automatic design
•Magazine fed for ease of reloading
•Bullpup design for compact size and optimum weight distribution
•Sub-MOA with match grade ammunition
Specifications:Caliber: .50 BMG
Effective Range: 1500m
Magazine Capacity: 5
Method of Operation: Long Recoil Action
Operating Length: 1126mm
Transportation Length: 928mm
Barrel Length: 730mm/910mm
Weight, Empty: 11500g
Comments
comments