ZØRE X's revolutionary electro mechanical dial is designed to allow quick unlocking under any circumstances, even in the dark. To unlock, just turn the dial a few notches back and forth according to your PIN code, regardless of the dial starting point and the initial dialing direction. You won't realize how fast it is until you try it yourself.
ZØRE products ship with an optional smartphone app that allows you to be always connected to your guns. The ZØRE APP lets you define different notification profiles in accordance with various situations. For example, while your gun is stored at home, you can receive gun-movement notifications, as well as notifications for dial movement.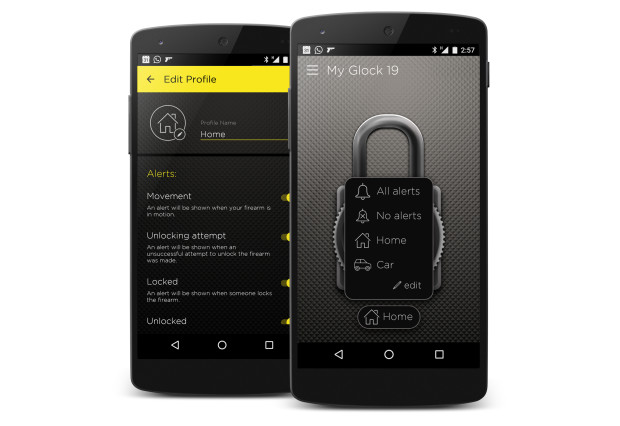 You can even unlock your gun directly from the app, although locking the gun is only possible through the mechanical lock button.

Simply owning a gun isn't useful if you don't know how to operate it, or even worse – if you can't unlock it. To make sure you never have any trouble unlocking your gun, we created the ZØRE Trainer. According to your training settings, the trainer will surprise you and measure how long it takes you to reach your gun and unlock it. Nothing beats practice.

ZØRE X's uses a standard CR2 battery that is designed to last for over a year under normal operation.
But batteries run out, so we have built in 5 precautions so you'll know when to replace it. Watch the following video to learn more.